S CORED WIRE
From:Sincerity Carbon Co., Ltd Author:Sincerity Carbon Tags:S CORED WIRE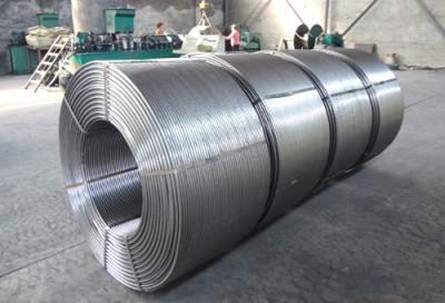 Description
Sulphur cored wire technology is a new treatment in secondary steelmaking developed in recent years, it can purify the molten steel, change the S inclusion form, improve the cast ability of the importantly, it will increase the yield of alloy ,cut down the cost and consumption.
Features
Being propitious to adjust and control the content of sulphur microelement.
Keep stable of the alloy performance function, reducing steelmaking cost.
Specification:
Type

S

Specification (%)

size(mm)

weight(g/m)

C

Si

Mn

P

Fe

≤

≥

≥

FeS27

25-30

0.03

0.3

0.1

0.03

70

13±0.6

320

FeS40

35-45

0.1

5.0

0.2

0.25

50

13±0.6

320

S

≥99

--

--

--

--

--

13±0.6

180